The importance of regular dental visits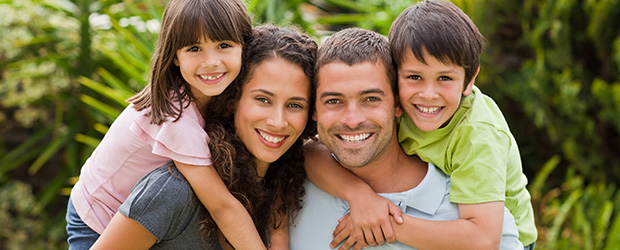 Here at Family Dental Excellence in Upper Mount Gravatt, our team of dental professionals are committed to sharing valuable information to help educate our patients about the importance of maintaining a consistent oral hygiene routine and the significance of regular dental check-ups.
Why is a professional clean so important?
While we always encourage our patients to follow a consistent at home oral care routine such as brushing twice a day and flossing at least once a day (after eating food if possible), these cleaning techniques cannot completely rid your teeth of bacteria. Food particles and bacteria can also become trapped between teeth and under the gumline where your toothbrush cannot reach. If left untreated, over time this can cause sticky plaque build-up along with hard tartar deposits on teeth. Eventually, this can result in harmful dental problems such as tooth decay and gum disease.
Here at Family Dental Excellence, we generally like to see our patients every six months for their oral examination and if necessary a professional clean. Our experienced and compassionate dentists will use professional techniques and instruments to remove built up plaque and tartar, delivering a thorough clean to help restore oral health, whilst employing their knowledge to detect any potential oral problems before they arise.
Through active maintenance at Family Dental Excellence and a proper oral care routine at home, our patients help avoid potentially major dental work later in life.
The connection between the mouth and body
For many of us, our mouths are the most overlooked part of our body when it comes to general wellbeing, yet dental hygiene would appear to be an important factor in our overall health. A healthy mouth and healthy body go hand in hand. Taking good care of your mouth, teeth and gums can do more than help give you a bright, white smile.
Good oral health can reduce the risk of chronic inflammatory gum disease. Medical research has demonstrated that the production of C-reactive proteins, as an immune response to chronic inflammatory condition in the body, has a corresponding increase in the risk of a number of serious systemic illnesses.
How to care for your teeth at home
Proper brushing takes at least two minutes out of your time each day, twice a day.  Most adults do not come close to brushing that long. When brushing your teeth tilt the brush at a 45° angle against the gum line and roll the brush (in circular motions) away from the gum line, using short, gentle strokes. Pay extra attention to hard-to-reach places such as the back teeth and areas around restorative dental work such as crowns and fillings.
Clean the inner and outer surfaces of your upper teeth, then your lower teeth
Be sure to clean the chewing surfaces of your teeth
Gently brush your tongue to remove bacteria and to freshen your breath
At Family Dental Excellence in Upper Mount Gravatt, we know that preventive dentistry can help avoid dental problems at the onset and will always encourage our patients to appreciate the importance of good oral health. By maintaining a consistent oral health regime, practising proper cleaning techniques and visiting the dentist for your regular clean and oral evaluation you are on the road to keeping your teeth for a lifetime.